Communication system "HELP"
City emergency buttons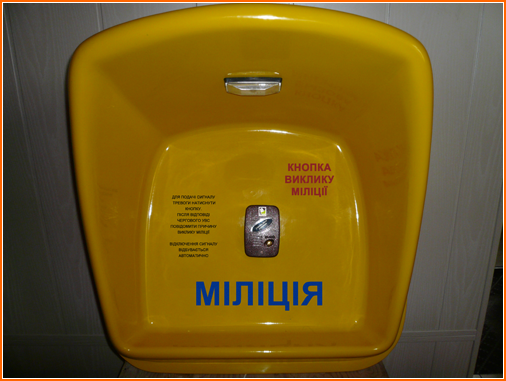 Ensuring law and order in city streets and other public places is one of the greatest challenges. Its efficiency significantly contributes to minimizing criminalization of social relations and crime. Its achievement is impossible without an effective system of control over the operational environment and without the empowerment of rapid communication of citizens with law enforcement agencies. One of the major components of the system is an emergency hotline known as HELP.

Implementation of the emergency communication system allows establishing a rapid response of police officers and other departments of public order service to a wide range of offenses. Citizens are able to quickly alert the representatives of law enforcement agencies about what happened on the streets, about crimes or other incidents by establishing a direct communication channel with duty department of the Ministry of Internal Affairs or a private security company. As a result, we observe the increased percentage of crimes solved hotfoot and general growth in safety of citizens through establishing "islands of security". In addition, one can simply contact the operator for a taxi service.

The system is represented by a complex of equipment (vandal proof panel with a call button and built-in camera, optional small telephone booth, machine responsible for importing and transmitting over fiber-optic network) and software that enables citizens to use bilateral audio channel through the emergency communication line to call center. It is designed to receive messages from the public about the facts of a criminal nature, public disorder, accidents, natural disasters and other emergencies. Acting accordingly with the instructions placed directly on the booth next to the call button the subscriber contacts the call center. Simultaneously, the remote control records data on location and live video alongside with the setting of the caller. To provide a clear picture in the dark, HELP communication system device can be equipped with night illumination.

The system allows remote establishing of visual and audio supervision of the communication system unites.

Data from the emergency communication device is transferred to the call center where the duty officer responds to a message received from a subscriber (i.e. squad service).

The call center hosts the equipment to receive, register, and process data. The duty operator may use a workstation (AWS) which is a PC-based software system for monitoring and controlling objects HELP-M. When the duty operator receives a call from the emergency hotline, s/he hears the ringing while the APM specifying the name or number of the unit and a video from the digital camera device. All alerts received as well as data on voice calls and video are recorded in the database.
---